Wave Design and Tahitian Pearl Silver Necklace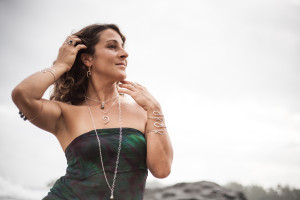 The Popular Wave Necklace is now available with a black pearl from Tahiti!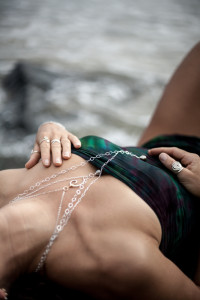 Feel the ocean through a pearl glistening above a beautiful hand hammered wave.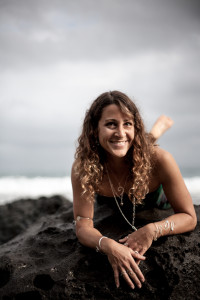 The lustrous pearl is 9mm.  This beautiful pearl lived was inside of an oyster for 2 years!  The wave is Argentium Silver with a 14 Karat Gold Filled wire wrap.   The piece is signed and has a 16″ Sterling Silver chain with a gold clasp.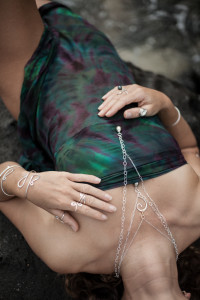 It is a dream to be from Ohio and make pieces of jewelry that are inspired from the vast Pacific Ocean.  Residing on the Garden Isle of Kauai, the ocean can almost be seen and heard around every corner.  Some days the ocean can be so peaceful, and other times so stormy.  Metal gives me the opportunity to capture its essence.  I feel lucky to be out in the ocean experiencing the waves as a surfer.  I also have great fortune to be in my studio experiencing the waves as an artist, trying to convey their magic beauty creating ocean-inspired 
wave jewelry designs and surf jewelry
.  
~ Toni Cordas, Founder Hawaii Jewel
The Wave Design Silver Tahitian Pearl Necklace makes an elegant Hawaii gift for yourself or any occasion such as Valentine's Day, Christmas, Hanukkah, Wedding, Anniversary or Birthday.
Wave Design Silver Tahitian Pearl Necklace