Wave Design Gold Earrings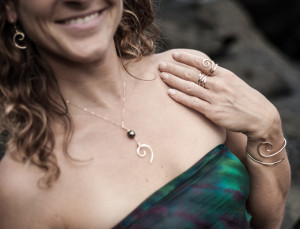 Hand Hammered 14 Karat Gold filled Wave Earrings. Waves have Sterling Silver wire wrap.
Simplicity and grace inspire these stylish earrings.  They have an elegant beauty making them the perfect gift for Mother's day or Valentine's Day!
Wears beautifully with matching Gold wave ring, bracelet and necklace.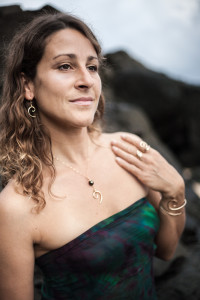 The Hand Made Wave Design Gold Earrings make an elegant Hawaiian gift for yourself or for any occasion such as Christmas, Hanukkah, Wedding, Anniversary or Birthday.
Hand Crafted Wave Style Gold Earrings