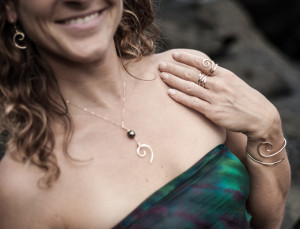 In ancient Polynesian cultures, the unfurling fern means new growth, a new beginning.
Merge the ancient with the modern when you slip on this timeless Hawaii Jewel bestseller inspired by the spiral capturing cosmic energy.
The hand formed magic of this three gold band heirloom will delight you as well as the special members of your family line for thousands of more years to come.
Perfect to adorn either a woman or a man. With a super silky inside, this solid and classy treasure wears well – won't tarnish or change color. It doesn't even need cleaning :)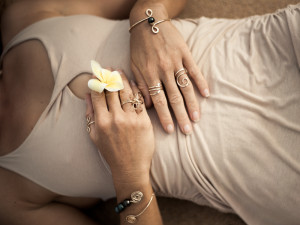 The Hand Made Triple Band Gold Ring makes an elegant Hawaiian gift for yourself or any occasion such as Valentine's Day, Mother's Day, Wedding, Anniversary or Birthday.