Enchanted Forest Silver Spiral Ring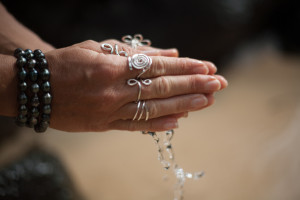 Spirals represent the fern capturing cosmic energy… an ancient symbol representing growth, expansion and cosmic energy.
The Hand Hammered Argentium Silver Spiral Ring is a timeless classic.
Please specify size. Slightly adjustable.  The Spiral Ring is also available in Gold and looks especially stunning with the Spiral Bracelet.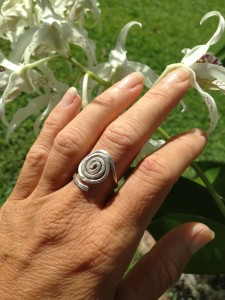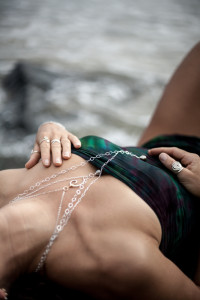 The Hand Made Spiral Silver Ring makes an elegant Hawaiian gift for yourself or any occasion such as Valentine's Day, Mother's Day, Father's Day, Wedding, Anniversary or Birthday.
Hand Crafted Spiral Style Silver Ring