Silver Threader Style Chalcedony Earrings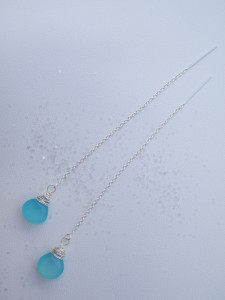 The artist's favorite style of earrings!
Aqua Chalcedony captures the many beautiful shades of the sea!
If you are new to this style of earring, you will be pleasantly surprised at how easy they are to put in, and how light and comfortable they are to wear.
These earrings are very feminine and sexy!